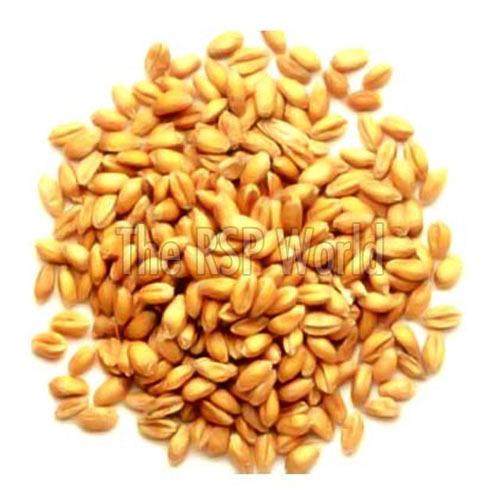 Hybrid wheat is becoming one of the most popular kinds of wheat across the world. The market for acquiring hybrid wheat has also grown. However, even though the demand is rising, not many indulge in manufacturing this wheat, and hence, meeting the demand becomes a challenge for existing manufacturers. In India, hybrid wheat is slowing finding its space in the market.

As an agriculturalist, you can easily contact hybrid wheat seeds suppliers India to get the best quality seeds for your farming. These seeds can also be used as fodder for the animals as they are of high quality. But before buying the seeds you need to know about hybrid wheat.

What do you Understand by Hybrid Wheat?
It is wheat that is cross-bred between two wheat lines. It gives hybrid wheat that consists of two varieties of wheat in one. The crop of hybrid wheat does not self-pollinate. Hence, during the hybrid process, the pollen does not travel as there is no cross-pollinating involved when comes into contact with other varieties.

For producing hybrids, you would need to sterilise the anther of the plant you have chosen to cross-pollinate. The process of cross-pollination has to be done with precision to get a high-quality product.

The System of Sterilisation of Hybrid Plants
Those who are into production of hybrid wheat, they use a chemical hybridising agent. These agents regulate the growth of pollens in the wheat. However, there are also some producers or planters who use ways in which the plants are sterilised with a genetically controlled system.

To get high-quality and right kind of hybrid wheat, you need to sterilise the pollen of the variety of wheat plants you are choosing. This is a very important process in a hybrid process. However, this process is not easy and quick. This can take time and can become difficult.

Hybrid Wheat Market across the World
Even though the demand for hybrid wheat has been increasing, there are not many producers of the wheat. There are producers in the European market, but they are not in large numbers and hence, they cannot meet the demand globally. The reason is that hybrid wheat needs to have a good rooting system, extreme care, and sterilisation process that is tedious and difficult. Due to these reasons, not many planters like to get into hybrid wheat production.

But today, India too has stepped into the production of hybrid wheat. Few suppliers supply high-quality hybrid wheat seeds that can be bought at the most reasonable price without worrying about the quality of the seeds.

Getting Suppliers of Hybrid Wheat Seeds
In India, there are very few suppliers of hybrid wheat seeds. However, those who do supply the seeds ensure that they are of high-quality. These seeds are processed under hygienic conditions to ensure that no damage is made to the seeds. Before the seeds are supplied, their quality is tested based on various parameters. They are also packed in a hygienic manner and delivered on time at the doorstep. You can contact these suppliers to get the quotes.
This entry was posted on June, 01, 2020 at 11 : 02 am and is filed under Wheat Seeds. You can follow any responses to this entry through the RSS 2.0 feed. You can leave a response from your own site.